Under a full January moon at the ocean's edge, yoga in Jamaica feels like floating on a cloud, especially when the ocean breeze is temperate, and gentle people greet you. My friend Sandy and I eagerly joined nighttime yoga classes at Jakes, our home base during our too-brief winter visit. We relaxed into Down Dog, Triangle, and other poses on the flat rooftop of the resort's spa as stars shined down on us and the waves rocked below.
As relaxing as all our experiences became, it took about 24 hours to shed our accumulated work stress when we first arrived in Montego Bay. We had eschewed the popular, all-inclusive route for a more authentic experience. Fueling our bodies with a jerk-chicken sandwich, we set off in our rent car on our own to reach our destination near Treasure Beach. Although we had clutched one another a few times as we crossed the mountainous hills on rickety roads, Yvonne and the staff at Jacks threw the welcome mat out for us once we arrived at the southernly destination of Treasure Beach and a gem of a hideout called Jake's.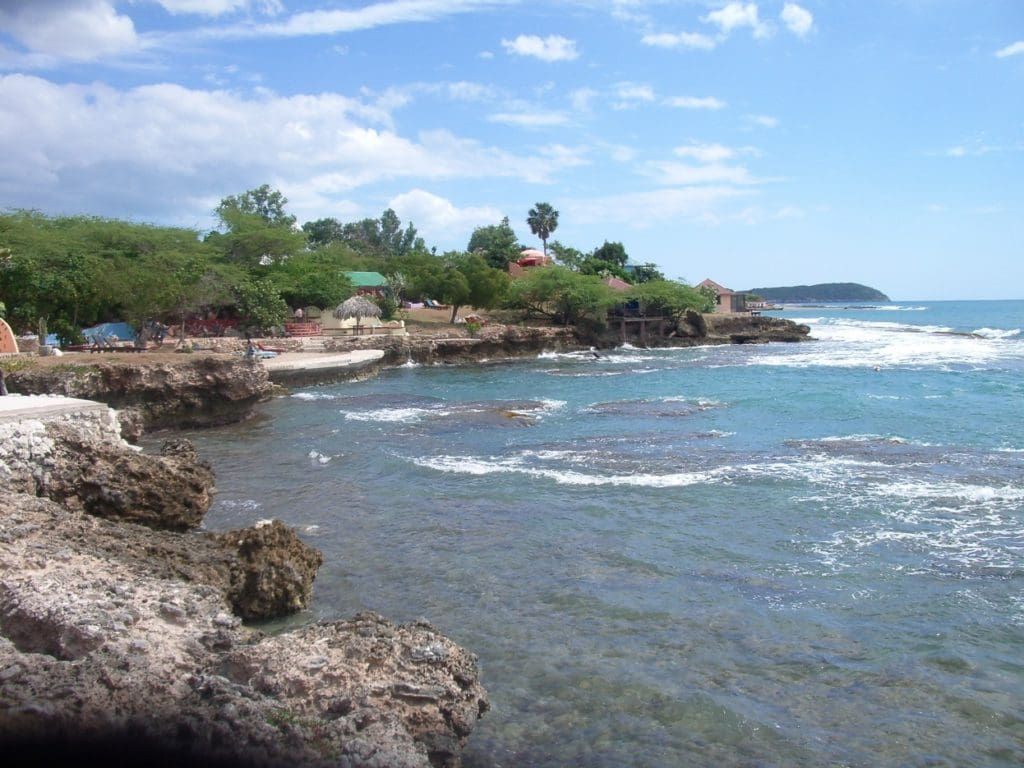 What looked like an hour trip on a map, took longer in reality, several hours over land. Unsure of what to expect and a little worried we might have trouble finding the hotel before dark, we need not have been. Everyone on the island knew where we were going, and we arrived in plenty of time to watch the sun set over the ocean. We could have hired a driver; we preferred an experience!
Jakes's brightly painted cottages stood out like tropical flowers nestled in between garden paths. In shades of green, lavender, coral, yellow, and blue, each is individually decorated with local arts and crafts. My book and I quickly found our way to the swinging bench on our porch. I peacefully read and dozed in between swims and some of the freshest, most deliciously seasoned food ever. We so fell in love with that off-the-beaten track part of Jamaica that we wanted the drive back to last longer. Funny what a difference a few days makes!
Jakes is an eclectic, privately owned, out-of-way, totally relaxed vibe with incredible food at reasonable prices. Jamaica also has several terrific luxurious five-star hotels which I also love and appreciate. Half-Moon Bay, Jamaica Inn are but two where we regularly send clients who return happy as the beat of a Bob Marley rhythm. There are many great things to do in Jamaica, from diving, to river rafting, to gorgeous nature parks with unusual wildlife and ziplining. But you must drive inland to best appreciate all that the country has to offer. 
Regardless of what kind of accommodations you want, in Jamaica, you will discover an endless array of welcoming people, a wide variety of landscapes, and local food as flavorful and the reggae music that wafted through our windows at Jakes every evening.